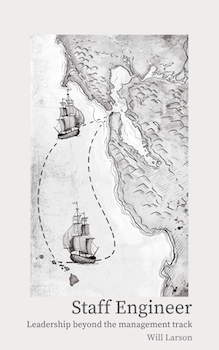 I am a bit disappointed with this book, because compared to other titles, this is solely dedicated to the role of Staff Engineer and I was hoping it could go in depth and give more actionable suggestions. Turns out the only practical advices you can get out of it are in the first pages - it could've been a blog post. I wouldn't recommend it.
Things I liked:
A few good points in the first part of the book
I appreciate he disclosed the interview format he used with notable staff engineers from various companies
Things I didn't like:
The first part is too shallow and it's nothing new
The second part is overly repetitive, you read one interview you read them all.