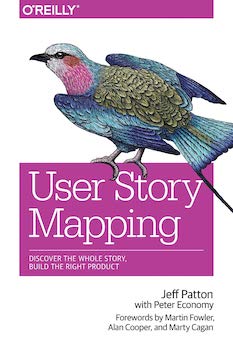 This is the first product-management hands-on book I read, and for somebody starting from zero, I think it does a good job at setting the reader on the right path towards answering the question "How do you build a product that delights users?". For me it's a reference book - I started experimenting some techniques described in the first chapters with my team before finishing the book, and I keep going back to it as I get more experience on USM. Probably not a great book for a casual reading about product management, also because it tends to be repetitive.
Things I liked:
The book is all about keeping focus on the users.
If you're stuck in software requirements gathering like me, the book is a breath of fresh air.
You can get started experimenting with USM super fast.
It's full of tiny practical advices, checklists, stuff you can incorporate into your own process right ahead.
Things I didn't like:
The first part is great to get you started, but illustrations are terrible and it's a pity because they would help you a lot grasping the USM concept.
After you start experimenting the techniques in real life, you wish you had more details.
Some concepts and metaphors are repeated over and over: the boulder, the cake, the asteroid… They are all great but it feels confusing at some point, probably the book would be still great with half the pages.